It's Jersday bitches.
Ok - so JWOWW, Snooki, DJ Pauly D, The Situation, Sammi Sweetheart and Ronnie (oh yea, and I guess Angelina/Deena) have captured our black hearts and infiltrated American zeitgeist. But there's more to Jersey Shore than this beef jerky bunch.
A much broader cast of "characters" completes the Jersey Shore "world."
Oh boy, hold on, let me take another sip of pink chablis before my last shred of dignity is ... oh wait, nope nothing left there. So let's get to it.
Ryder
Twitter Handle:
http://twitter.com/ryder__
Who is she?
Ryder is Snooki's "best friend." She has made appearances in Season 1 & 2 (so far) visiting Snooki. You can tell these two are REALLY friends (ahem Deena ahem) by their like mannerisms and inside jokes. When they're together, Snooki comes off looking like the "smart one" which speaks volumes. Together, they like to party, goof off, speak in their own distinct language (like all good Guidos/Guidettes do), finish each other's sentences and make JWOWW feel like an outcast.
Anything else we should know?
In Episode 1 Season 3, Snooki confronts her crush, Vinny (as they stew in the hot tub - awwwkward) about sleeping with Ryder two weeks earlier and the two have a weird moment. It seems as if Snooki may have even implied that the two had some booty sex, but it was hard to tell from all the bleeping. Also, in a bonus Jersey Shore Daily clip, after Snooki leaves the hot tub, Vinny tells JWOWW that Snooki hooked up with his cousin two weeks before he hooked up with Ryder, but this part of the story is not as well known (you know, since most people have lives and don't constantly refresh their browsers for new Jersey Shore Dailies).
What's she up to now?
Ryder is apparently feeling the heat from Snooki supporters. The morning after the episode aired, she tweeted "
if only i had a dollar for the amount of times people called me a whore last night." The following day (1/8), she went on "@Ryder__ Loves that everyone is hating when they have no idea what they are talking about. @

Sn00ki

is my best friend and will always be."
Will she make an appearance this season?
Purely conjecture at this point but we think we'll be seeing more of Ryder this season. So there's that.


Jay 420 & Joey Yanks
Twitter Handles:
http://twitter.com/DrJay420
&
http://twitter.com/_JoeyYanks
JWOWW and Jay 420

Joey Yanks?
Who are they?
These guys are JWOWW's friends from Long Island. How do we know about them? During a fight between JWOWW and Angelina in Season 2 Miami, JWOWW accuses Angelina of talking behind her back between Seasons 1 and 2 only to have Angelina deny deny deny then ask "Says who?" It was at this moment that the most beatiful names in the history of reality television were uttered -
Jay 420
and
Joey Yanks
-
prompting millions of next-day water cooler conversations "Who are these fellas?"
Yeah so?
People were perplexed and intrigued by these elusive Guidos who never appeared on screen, yet had such an impact on the unfolding story. Thankfully, Tracie from Jezebel.com did some digging and got to the bottom of the Jay 420 mystery [AKA she stalked his life on Facebook and MySpace]. Tracie eventually got to meet Jay 420and did a hilarious
on-camera interview with him
.
Ok, now I'm interested, got anything else on them?
Oh yeah. Upon further digging we came upon a glorious little nugget: a YouTube video of these classy cats guys and bonus new guy Johnny Shine in Seaside Heights. The video was taken during the same time period as filming of Season 3 (in August 2010). In the video, the three gentlemen have just arrived in Seaside and are right next to the Shore house. They show the mayhem outside the shore house and describe the long "loyne" outside the T-shirt shop where the JS cast works. But, as Jay 420 put it, they didn't have to wait in the loyne since they're "VIP, Jenni came running out the store jumpin' on us." Then they play a FOR REAL boardwalk carnival game called "Shoot the Guido" where they have to shoot at a dummy made to look like Snooki on it. Heh. Bennies.
Why didn't you embed the video here (you idiot)?
Get off me. The reason is this - it's pretty disgusting and quickly devolves into lots of pooping (a segment they call "the Shit Shore") and snot and um, ew just gross. We kind of watched it 15 times and then shame showered. Can we just give you the link and not speak of this again?
http://www.youtube.com/user/MrJohnnyshine#p/u/5/F5FHRmCJ8vM
P.S. watch at your own risk and don't blame us when you hurl.
Will we see them in the show this season?
Outlook seems very good. In the video, the threesome proclaim they will be going out with the crew later in the evening. The clip then picks back up with the three hungover lads getting back in the car to leave the next morning. They had to have signed Non Disclosure Agreements so they obvs couldn't show/say anything else that would cross the MTV Gods.
What's going on with them today?
These days one can find Dr. Jay 420 on Twitter, riding JWOWW's coat tails and claiming he promotes "some of the hottest clubs in NYC." Interestingly, he also seems to be chummy with JWOWW's ex, Tom (who is currently embroiled in a lawsuit with Jenni AND trying to sell nude pics of her to the highest-bidding trashy publication.) Joey Yanks? Still Tbd.
Danielle the Israeli Stalker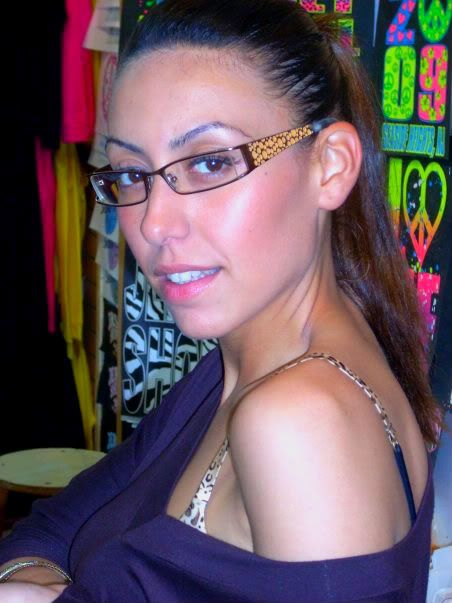 Via Cocotona.com

Who is she?
The case of Danielle the Israeli stalker is a curious one. In the first season, we find her briefly dating Pauly - trying to convince him to go to the Holy Land, and then, as he puts it "stalk my life on the boardwalk." Danielle calls the house (via duck phone) about 11 times one night looking for Pauly after the infamous boardwalk incident. The next morning he tells her to buzz off.
Was that it?
In a bizarre twist, the two run into one another in the club that night and Pauly leaves with her, leading us to believe there was more to the story. So much for sticking to his guns. In the Jersey Shore Season 1 Reunion, Pauly reveals that Danielle later stalked his life in Rhode Island one night while he was DJ'ing in a club.
Got anything else on her?
Glad you asked. The plot thickens. There IS a whole other side to this story.
An (alleged)
interview with Danielle
on the site cocotona.com purports that MTV may have omitted some criticial plot elements. In the interview, she reveals:
We knew each other more than 2 days. They switch it all up...
He [Pauly] was complimenting me on how pretty I was and telling me his last name would be mine and telling people I am his girl and all the crap in the would came out of his mouth. And that day on the boardwalk when I "stalked his whole life," he came to my store and I wasn't there. Then he saw me on the boardwalk and he gave me an Italian bracelet with my name on it. He labeled me and he said don't say I never gave you something. So as a JOKE, I made that shirt in my store, labeling him and told him, don't say I never gave you something...
And at the end in the club, I wasn't like there. I was with a group of people and me and him (Pauly) talk and he told me that he didn't stop thinking of me and all that, that he liked me at the end after all the crap that he talked.
Does she say anything in the article about stalking Pauly's life in Rhode Island?
Yes. This is what Danielle reportedly said:
We got in an argument and I said some hurtful stuff to him and he got mad and I tried to apologize and all and I felt really bad. My two friends I was with said let's go to Rhode Island to surprise him and say you're sorry. As crazy as it is, we did drive there. He was DJing in a small lounge and it was practically empty and with an older crowd. I got there and he said he didn't pay attention to me when I was there. There's lie No. 2. He got out of the DJ place and he let his friend DJ, DJ Freezy. We went outside to talk and we talked about 30 minutes and he told me he didn't want it to end and all that. We went inside and sat with my friends for like an hour or so and then we were saying goodbye to him and he grabbed me and kissed me over there and told me to come Sunday to see him for the week and we will hang out and all the usual crap that comes out of his mouth. I'm on my way to Seaside with my friends and he texts me, you shoulda stayed, I miss you, I wanna see you, did you get home?, up to like 5 o'clock in the morning and he texted me the day after and all so to make himself look good on TV again, he lied which I think he is getting really good at it.
Do we believe this article?
Seems plausible, but in
another story about Danielle at JewishJournal.com
the writer speaks to Danielle's (devastated) mom who says that the girl ran off to Israel after the Jersey Shore episode because she was so humiliated by her highly-edited portrayal.
What to believe? Who knows.
Will we see her again this season?
Apparently Danielle work(ed?) at a fashion shop on the boardwalk. There are some rumors swirling that Danielle will be back this season (fingers crossed) so we'll have to wait and see.
UPDATE 1/18: We were right!!! Danielle appeared in the 1/17/10 episode! Our forensics don't lie. You're welcome.
UPDATE 2/4: Danielle also appeared in a second episode in Season 3 which aired 2/3. A couple new developments from this episode added to our suspicions that there's more to the story than meets the eye (AKA Pauly D. reciprocated Danielle's feelings more than we were lead to believe): 1) Pauly invited Danielle back to the house after running into her at the club, and 2) Pauly still had the "I Love Isareli Girls" t-shirt Danielle gave to him. Somethin's fishy at the Showah.... We see what you did there Pauly...
Uncle Nino
Twitter Handle:
http://twitter.com/RealUncleNino
Who is he?
Uncle Nino is Vinny's "old school Italian" uncle (on his mother's side). He came down with the rest of Vin's family to visit him in Miami.
Nino likes the ladies and quickly hopped in the jacuzzi with the housemates soon after arriving in Miami. Basically, he's the old guy at the club. He's also loud, boisterous and grunt/talks like his mouth is full of marbles. You can pick up on every third word he barfs out of his piehole and then sort of piece together the meaning of what he's trying to say.
What's he been up to?
People love characters and Uncle Nino is no exception. He has picked up quite the following since his Miami appearance. Vinny has featured him in some homemade videos. Nino even started a Twitter which has quickly grown to 15k plus. It even looks like he's picked up some representation - you can book this "Original Guido" (as he calls himself) for your next event. Milk it Nino, we ain't mad atcha.
Here's Uncle Nino at a club appearance:
He's also in a cheesy Staten Island used car buyer commercial. You can find that and other Uncle Nino vidoes on the same YouTube channel as the video above.
Think he'll be on Season 3?
This one is hardest to predict. On the one hand, MTV knows how to jump on growing popularity to exploit it for all it's worth. But, who knows if Season 3 (love/fight etc...) plot lines leave room for family stuff?
More Jersey Shore:
Jersey Fashion Time Warp
;
Snooki's Bizarre YouTube Videos
;
Ronnie and Sammi Break Up
Got more info? Email us at
payattentiontoblog@gmail.com